Mickelson and Woods Square-off with Quarterback Friends on May 24th
Back in 2018, Phil Mickleson and Tiger Woods organized a pay-per-view one-day golf event, simply dubbed "The Match". The game played out at the spectacular desert oasis of Shadow Creek, just outside of Las Vegas. The event was to be shown only on a pay-per-view feed available through Bleacher Report, and if memory serves the cost to watch was something close to $30. I was going to buy it that day as I find Mickleson a fun watch who's very aware of the camera and the fact this is an entertainment product. I'd played Shadow Creek before and was keen to see it on TV as golf events are most fun to watch when you have familiarty with the course having walked it. It's like a live memory unfolding, but sped up like a Jays-in-30 broadcast with skilled players subbing in as your skilled avatar who take a far more efficent route around the course!
As I was investigating how to make the purchase in Canada, I saw on Twitter that the event was being streamed on Twitch as well, for free. There was some curfuffle with the broadcast PPV stream and refunds were to be issued, and the whole thing seemed to have been a bit disorganized from the start. Mickleson ended up winning the event as the contest extended out for 4 extra holes.
Fast forward to 2020, specifically the May 24th long weekend (Sunday) and the boys are going to do it again in what's being billed as "The Match II". In this iteration of The Match, to be played at Medalist Golf Club, each will have a partner: Phil partnered with Tampa Bay Buc Tom Brady (that still sounds weird), and Tiger paired up with the broadcast-friendly, Peyton Manning. Good choice of partners here as Phil will undoubtedly ham it up for the camera on behalf of Tom, and Peyton will be the vocal one on Tiger's side.
The number 8 will be prevelant in the game as that's the total count of Green Jackets and Lombardi Trophies between the pairings.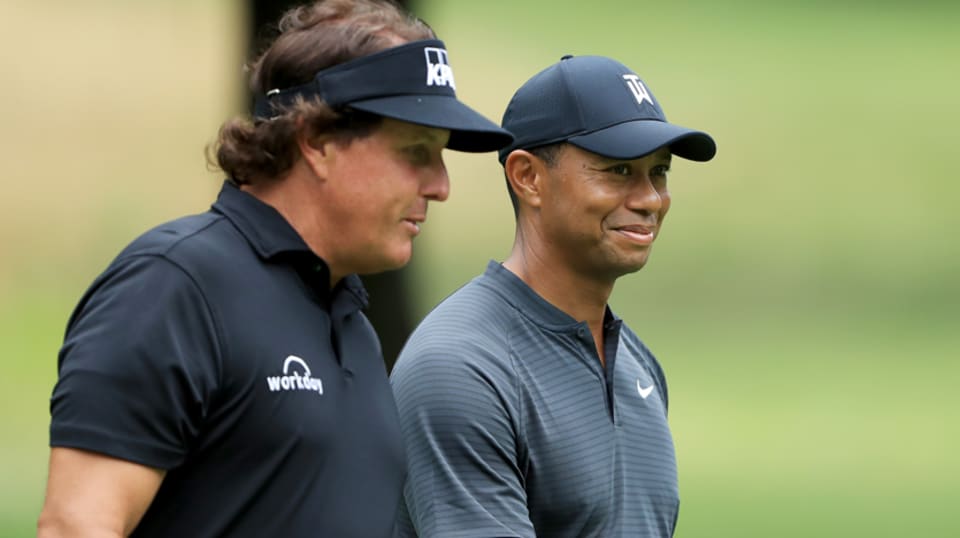 The odds on the match at www.spreads.ca have the Woods/Manning pairing as a large favourite, listed at 1.44 to win and Mickleson/Brady listed at 2.60 for the win.   No word as of yet if there will be hole-by-hole betting, so log into www.spreads.ca on your phone while you watch The Match II on your TV to find out. If I were a betting man, and I happen to be, I would bet there will be live betting per hole.
Fret not quarantiners, live sports to bet on is just around the corner!